Campsite Tunage: Tips and Gear to Play Music While Camping
Firefly 2014 by Laura Baker-Finch
If you're camping at a music festival (like
Latitude
or
Splendour in the Grass
this month), there's more to think about when packing than remembering your tent. A campsite is just more fun with background music. Plus, the strangers surrounding your particular section might be playing something you hate, so make sure you can blast your own tunes.
The immediate temptation is to just play music through your car stereo, but take it from a man who's had to run around a campsite looking for jumper cables, you'll run the risk of draining your car battery. With that in mind, how does one drown out the hippies playing Grateful Dead on repeat from the tent next door without resorting to the
smartphone-in-a-solo-cup technique
? Make sure you add these accessories to your camping packing list and
remember
: charge phones and plugin speakers sparingly. Music is necessary, but you're screwed without your car.
Car Power Adapters
via Amazon
This is a pretty obvious need for camping festivals in general. My suggestion is to go for a car charger like
the one above made by Duracell
that has both a three-prong electrical outlet and USB inputs on the sides for your smartphone/tablet needs. That way, you can charge your electronics and simultaneously plug in speakers to jam out. If you're bringing speakers that require extra wattage, look into some heavy-duty adapters like
Energizer's 180W Inverter
that fits right into a cup-holder.
Extra Auxiliary Cables
via Amazon
For some reason, most auxiliary cables fully function for the lifespan of a mayfly before one or both of the stereo channels start faltering. You don't want to get to the campsite only to spend the weekend twisting and turning your aux-cable to find the magical sweet spot where both the left and right channels come through. My suggestion is to simply buy them in bulk. For example, you can buy four cables for only $9.49
on Amazon
. That's a once-a-year purchase that will save you a lot of stress and hassle.
Outdoor Speakers
via Amazon
While you could just as easily play tunes through a standard set of speakers, keep in mind mother nature always has it in for electronics. You don't want to wake up to raindrops on the tent just to realize you forgot to put away your non-waterproof speakers the previous night. The
Braven BRV-1
pictured above holds a 12-hour battery charge, has bluetooth capabilities, and absorbs shock. Splash and drop it all you want, it'll still work. If you're willing to spend some extra cash, check out the
UE Boom
below - it's more expensive, but the 360° sound and extra battery life make for a better outdoor speaker.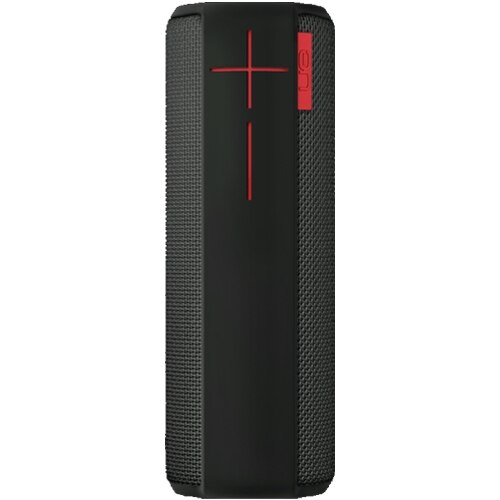 via Dell
From there, all you need to do is remember to use power from your car in moderation, and get your hands on a few good playlists (like
our best songs of 2014 so far
), a few beers, and some decent company to rock out into the night!
See Also: