The Do's and Don'ts of Festival Footwear
via Adidas
While it might seem trivial, the right festival footwear could make or break your weekend. Protecting your feet from mud, rocks, the sun, and getting trampled is crucial so you can dance the night away. Keep reading for the best and worst shoes to wear to a festival.
Do's
Tevas
Original Universal via Teva
Tevas
, the popular rubber sandal, has achieved cult status in recent years. Those who wear them are obsessed, and they can be spotted all over music festivals. They're comfortable, great for wearing in water, and easy to clean - not to mention they create an awesome tan line. Plus, they come in all kinds of cute color combos. Opt for the Original Universal for that timeless look, or try the Original Sandal for something different.
Vibram
Vibram FiveFinger Seeya via Amazon
It's important to note this guide is for comfort, not appearance. That being said,
Vibram FiveFingers
are an interesting alternative footwear for running and other outdoor activities. Claiming to allow the foot to work in a more natural way, Vibrams are great for festival comfort. They're machine washable and available for men, women, and kids. Be aware that if you choose to wear socks, they also have to have individual toes, so that's double the cool!
Crocs
Crocs Adrina Flat via Amazon
Okay, hear us out.
Crocs
have evolved past those ugly orange sandals worn by celebrity chefs, we swear! They're now offered in cute flats, wedges, and sandals in all kinds of bright colors. The best part is every shoe is made with a light, odor-resistant material, which ensures a clean, comfortable festival choice. There are over 300 men's, women's, and children's styles, and with any luck, no one will even notice they're Crocs!
Converse
Converse X Missoni Chuck Taylor All Star via Converse
Festivals are the perfect opportunity to break out your old, broken-in Chucks. They're comfy, protect your feet from rocks and sunburn, and you won't mind so much if they get muddy. If you decide to get a new pair to commemorate your fest, you can design your own custom sneaks on the
Converse website
. How cool is that?!
Adidas
Adidas Jeremy Scott Tiger Shoes via Adidas
If you want to make a statement,
Adidas
are the way to go. Pick up a pair for men or women that will last you long after the festival ends. Try classic kicks, neon prints, or even a sandal. For the ultimate stand-out shoe, check out the Jeremy Scott collection, including the Tiger Shoes pictured above.
Don'ts
Flip-Flops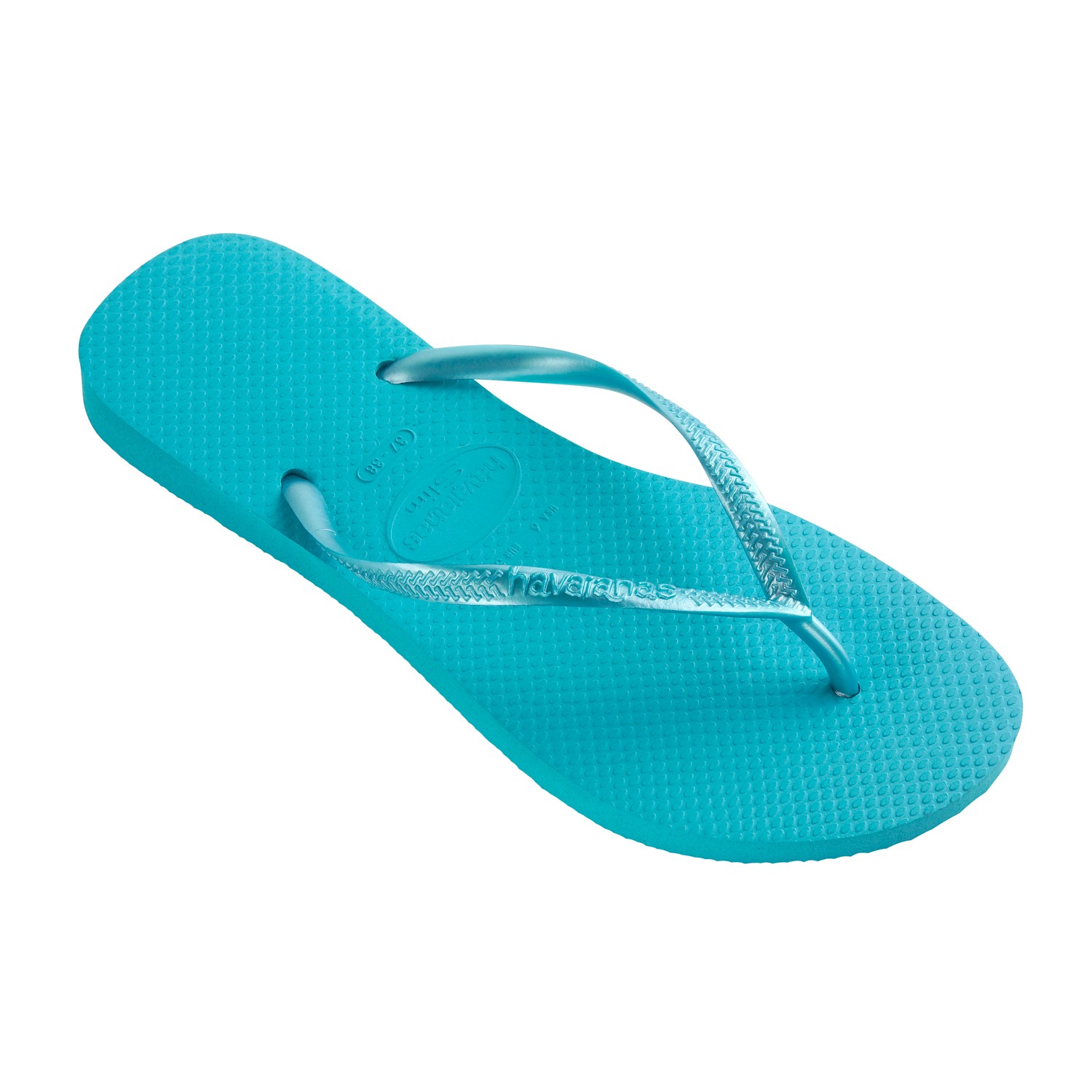 Havaianas Slim via Timarco.com
Your first thought might be that flip-flips are the ideal shoe for a fest, but don't be fooled! Flip-flops will only cause you grief. Even if they don't give you blisters, they can get rocks caught in them, spray mud up the back of your legs, and leave you defenseless against out-of-control dancing feet and a painful foot sunburn. Now, we're not saying leave them at home - they're still good for using a communal shower or relaxing at your campsite.

Designer Sandals
MICHAEL Michael Kors MK Plate Jelly Sandals via Zappos
While we're not discrediting all sandals, many do have the tendency to rub, cut, and break. Bringing expensive sandals to a fest is always a gamble, so lower the risk by wearing your tried and true pair. If you buy brand new designer sandals to go with your flower crown and crop top, you may end up regretting it. Not to mention, everything you bring to a festival faces the possibility of coming home dirty and gross.

High Heels
Mary J. Blige at Coachella via the festival
Unless you're Mary J. Blige performing with Disclosure at Coachella, you have no business wearing high heels at a music festival. It's not worth the pain, we promise.
See Also: